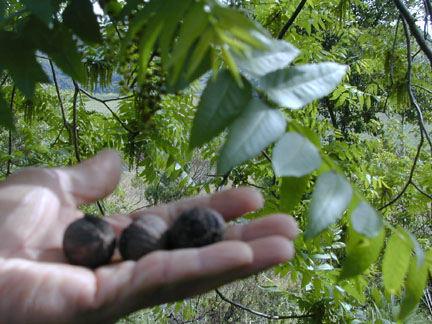 Grows in moist soils of stream borders and valleys.
Nuts taste like English walnuts, but wilder (the shells are much thicker on the California black walnut).
Bows were made from the wood.
The heartwood is rot resistent and is dark in color.
The green husk of the nut was used as a dark, brown dye.
The nut shells were made into California Native American game pieces.