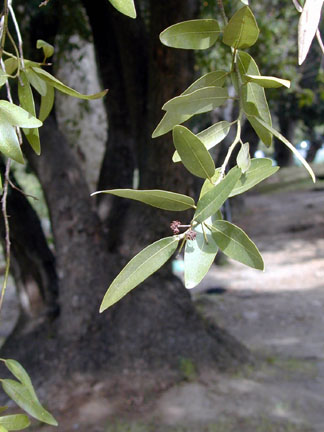 Grows in moist soils, especially in mountain canyons, valleys and foothills.
Leaves were used to repel fleas and lice.
Nuts were baked or roasted to a brown color, then cracked and eaten.
Leaves were used in cooking for flavor additive (taste the same as European bay leaves, but stronger).
The wood was made into bows.