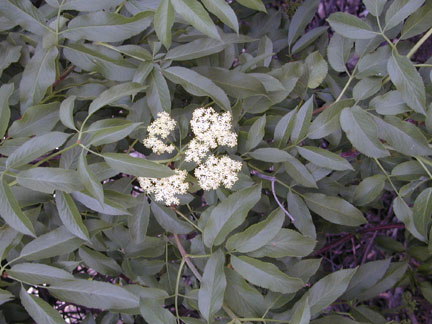 Favored habitats include open woods, brushy or grass-covered hillsides and stream banks (thrives on warmth, so it is usually more common away from the immediate coast).
Berries ripen in July and August (rich in Vitamin C).
The wood was used to make a flute, clapper stick, fire spindle, arrow shaft or bow.
The red elderberry is poisonous (coastal species grows along streams that flow directly to the ocean).